Senior Sports: You Can Still Be An Athlete
Posted on September 16, 2018 by wlda
I started composing this post with the intention of providing information about a certain sports organization. As I researched I realized that my goal is deeper and wider. I want to throw the doors of senior sports open to all of us who were athletes when we were younger and also for those who'd like to be athletes now. Laws, rules and limitations have greatly changed in favor of women's sports. I want to rally for ladies who want to compete and want to share the joy of competing and feel the thrill of victory of all kinds. There's room for win-at-all-cost types and even more room for others who are competing to stay active.
Anyone over fifty has experienced limited options in sports in some way. Some of us took the limitation created by inequities before title 9 as a challenge and become better athletes in spite of rules and laws. Some just didn't or couldn't compete.
Interestingly, as I've researched and experienced this new period in life I am seeing some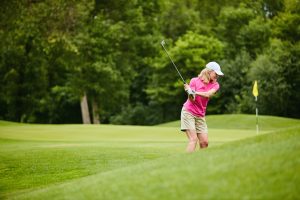 similarities. Some of us are forging ahead despite some physical limitations brought on my age and or lack of experience. Some are reluctant and fearful.
I frequently have conversations that involve  the questions about what to do next. Lots of people express the thought that the opportunities are endless now that I have reached this apparently golden age of freedom without restrictions of young kids. I am not sure if I am alone in thinking that what appears to be endless to someone else (usually much younger) seems daunting to me.
To address this feeling, I started participating in senior sports. It was such fun I started organizing a soccer team to play in over 50 tournaments. Then I started thinking I wanted to really get involved and maybe take on a bigger role.  Soon after, I found there are plenty of opportunities to participate in sports at this age for women and men.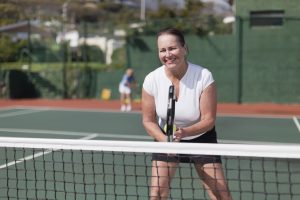 Ask any participant or read any interview and you will see the same joyful but competitive theme. There is great joy in realizing you are healthy enough to be on the field, court or in the pool. There is also a great sense of satisfaction knowing you can still master something you were once good at. It might be even better if it's something you've always wanted to do but never had the opportunity to pursue.
A common goal with all of us involved in senior sports is that we also want to help men and women restore and maintain the movement they had in their youth. To do all of this, however, we have to open their minds to the concept that we can play sports for a much longer time than originally believed it. This, is the biggest challenge.  Go through the door and go play!
If you are interested in competing and having fun, reach out to an organization listed. If they don't have what you are looking for, someone from their organization can probably point you in the right direction. There are organizations out there trying to help bring the idea of sports to the men and women after 50.
If you want to learn a specific sport:
Go to a Local, State or Nationals to be part of a long term dream of competing
Check out the Nationals Senior Games to play in the Olympics
Check out the Local, State and National Games to meet others who play your sport
Check out the Associations, Local, State and Nationals Games
Look into these resources to find clubs near you if you want to learn a specific sport:
If you're interested in finding out what sports are out there for seniors
:
Check out the Nationals Senior Games to compete in an Olympic-like environment.
Check out the State Level games
The post Senior Sports: You Can Still Be An Athlete appeared first on Prime Women | An Online Magazine.
Back to Blog