How Much Protein Do You REALLY Need?
Posted on October 17, 2020 by wlda
If you're restricting calories to watch your weight or eating only plant-based foods, there's a good chance you're not getting enough protein — and that could be a real problem.
"Protein is a building block for muscles," says Natalia Anderson, a certified health coach for Exhale Spa in New York City. "It also gives you energy and stabilizes your appetite, because it takes a while to break down and digest."
And for women over 45, getting enough protein is crucial for good health.
Why Protein Is Especially Important for Older Women
As we get older, muscle mass starts to go. Regular strength training will help, but only if you provide your muscles with the necessary fuel. "Research shows that as women age, they should increase their protein intake. This is to help support their bones and to help support and maintain muscle mass, which starts to decline after the age of 30," explains Amy Shapiro, RD, founder of Real Nutrition NYC. "If we don't get enough protein, we can't rebuild, maintain, or grow our muscles."
>READ: BIG, HEAVY, UGLY WEIGHTS: ARE THEY RIGHT FOR WOMEN OVER 50?
The other (aggravating!) thing that happens is that your metabolism slows down in your 40s and 50s. "Maintaining your weight or losing weight often moves to front and center," Anderson says, and protein is a key tool for both, since it can keep you full to prevent overeating, and more muscle mass helps you burn more fat.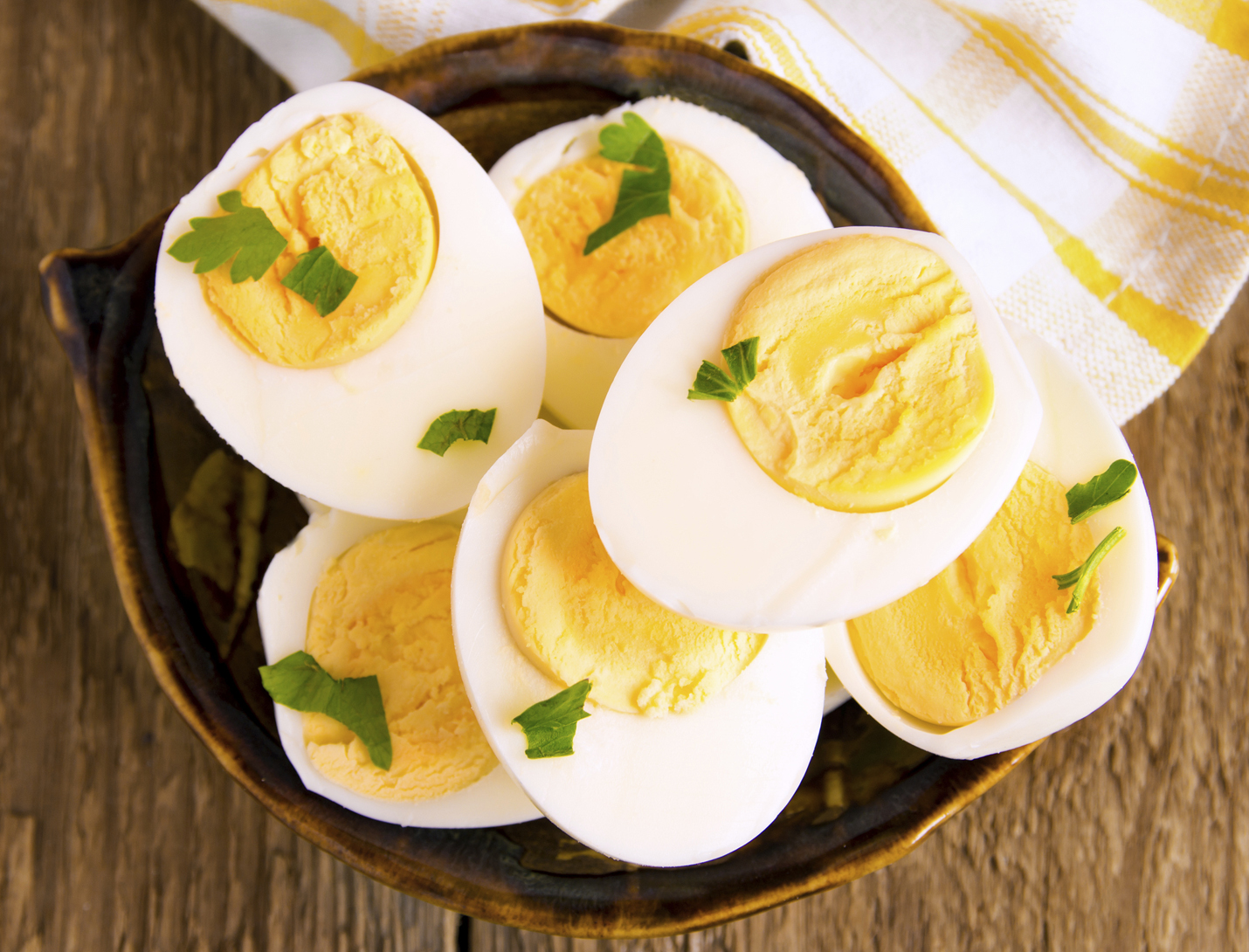 Guidelines for Getting Enough Protein
So, how much do you need?
Shapiro says that research has shown women should increase their protein intake to about 35 percent of their daily calories as they age.
>READ: CHANGE YOUR EATING HABITS AND IT WILL CHANGE YOUR LIFE
Another way to look at it is in grams. The overall recommended daily allowance for protein is 0.8 grams per kilogram of body weight daily (that's 0.36 grams per pound), but for women over 65, she recommends at least 1 to 1.2 grams, and for those who are very active (especially with weight training), she bumps up that number to 1.5 grams. In fact, in a recent study, adults ages 52 to 75 who increased their protein intake to that 1.5 gram level increased the rate at which they built muscle significantly, compared to participants who consumed 0.8 grams.
Anderson also notes that timing can be important. "Many people have toast with jam and coffee at breakfast and salad for lunch and then get all of their protein at dinner, which is not the ideal way to do it," she says, since spreading intake over the entire day will keep you energized and satiated. "If you have protein at breakfast, it typically sets you up for a day of successful eating. If you have just carbs for breakfast, you're hungry at 10 o'clock and you reach for more carbs."
The Best Sources
All of this is not to say you should start sipping protein shakes constantly like a bodybuilding bro. There are tons of delicious, varied protein sources.
>READ: DO YOU KNOW WHAT'S IN YOUR PROTEIN POWDER?
"I love eggs — the whole egg with the yolk. It contains all the amino acids and is loaded with nutrients," Shapiro says. "I also prefer and recommend lean proteins from organic and/or grass-fed sources, including chicken, turkey, grass-fed beef, bison, wild salmon, or any fish." There's also plain, organic Greek yogurt, Anderson suggests, and for vegetarians and vegans she recommends beans, lentils, whole grains like quinoa, nuts, and seeds.
Overall, opt for high-quality whole foods rather than processed sources, and your muscles and appetite will thank you.
>READ: SIGNS YOU'RE NOT EATING ENOUGH PROTEIN
>READ: WHY GOOD NUTRITION LOOKS DIFFERENT AFTER 50
Photos:

Roxiller, Mizina
The post How Much Protein Do You REALLY Need? appeared first on Prime Women | An Online Magazine.
Back to "Blog"